Ines is a telephone call management software for the production of radio and television talk shows.
Ines manages telephone insert equipment in PSTN, ISDN, AoIP or VoIP.
The system is designed for local, regional and national radio and TV.
Its modularity and its price allow it to adapt to all studios and all architectures, from the simplest to the most complex.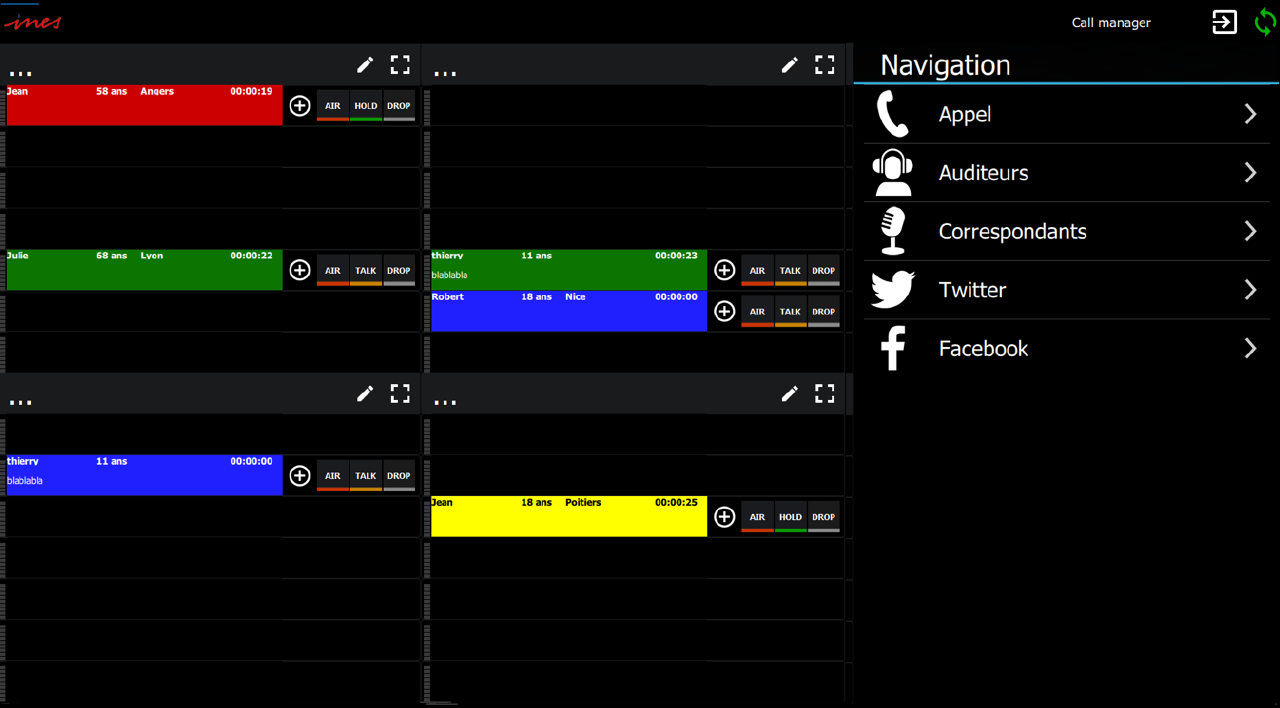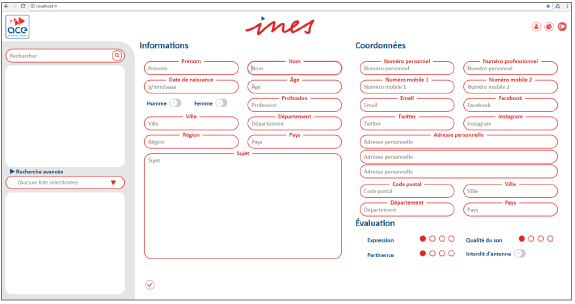 Interfaces adapted for each use
Ines VTS has interfaces designed for their field of application. Whether studio or switchboard, Ines VTS is configurable to suit on-air workflow.
SIP, ISDN, codec, webRTC: Ines VTS adapts to all modes of communication.
Ines RTC consists in establishing a duplex with a correspondent in audio or in audio and video without installing a specific application in the terminal of the listener or the correspondent.
The Ines RTC application uses the webRTC (Real Time communications) libraries and allows free communications.
Ines RTC generates an email or a code sent directly to the correspondent by email or SMS.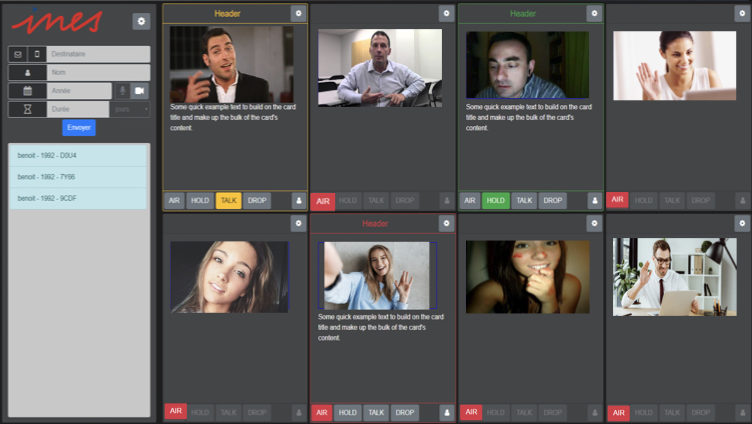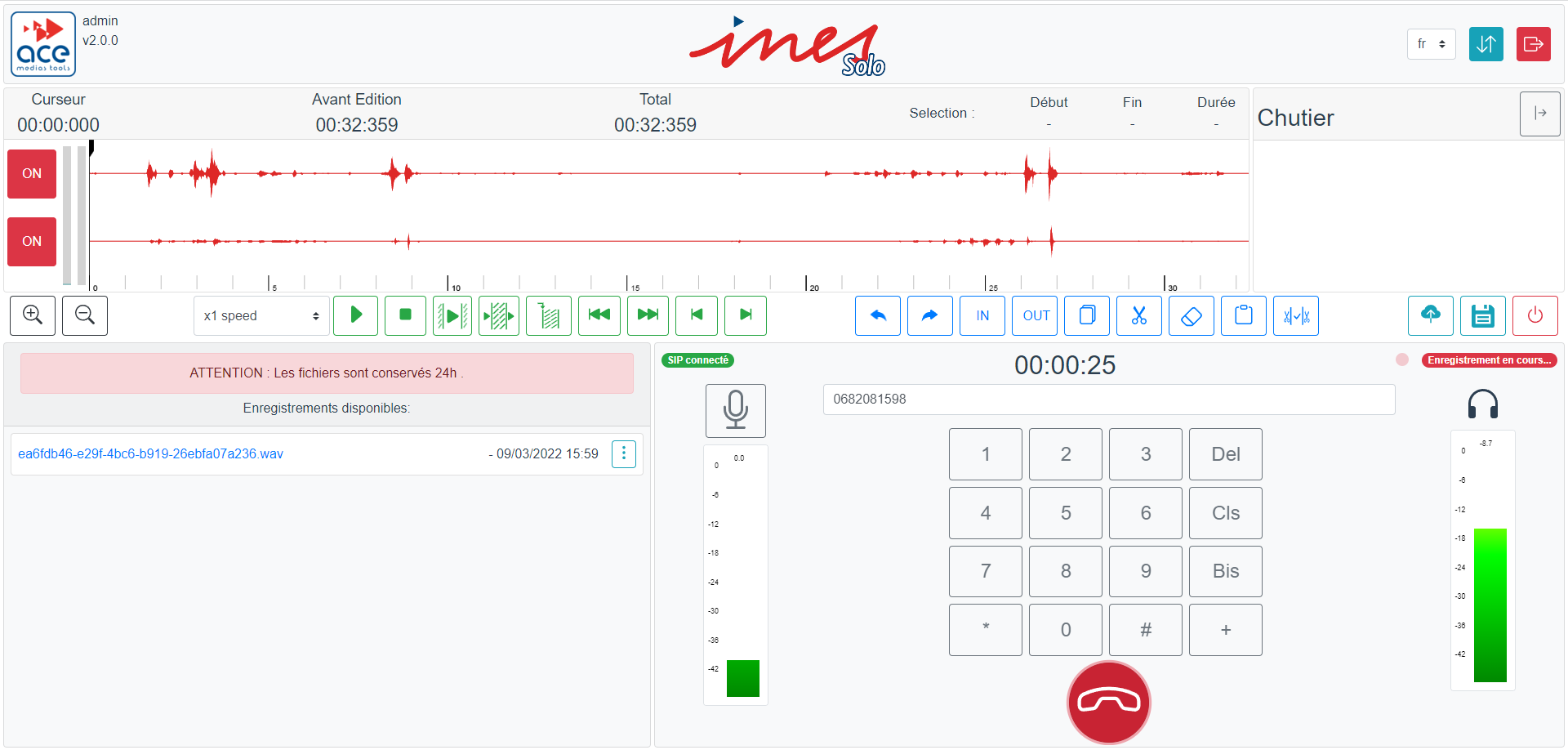 Ines Solo is a web application allowing you to use your computer or tablet as a telephone insert.
The principle is simple: the user calls his correspondent using the telephone keypad and enters into communication via the microphone and headset of his computer. By hanging up, the interface then displays the file which contains the audio recording of the telephone conversation which it can then download.