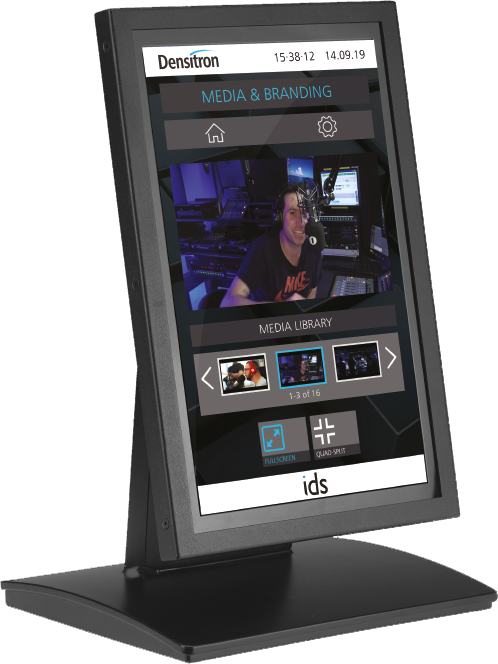 Densitron screens are suitable for broadcast infrastructures.
They exist in 19 " and 9.5 ".
Designed to operate 24/7 in highly constrained environments, they have exceptional high durability and image definition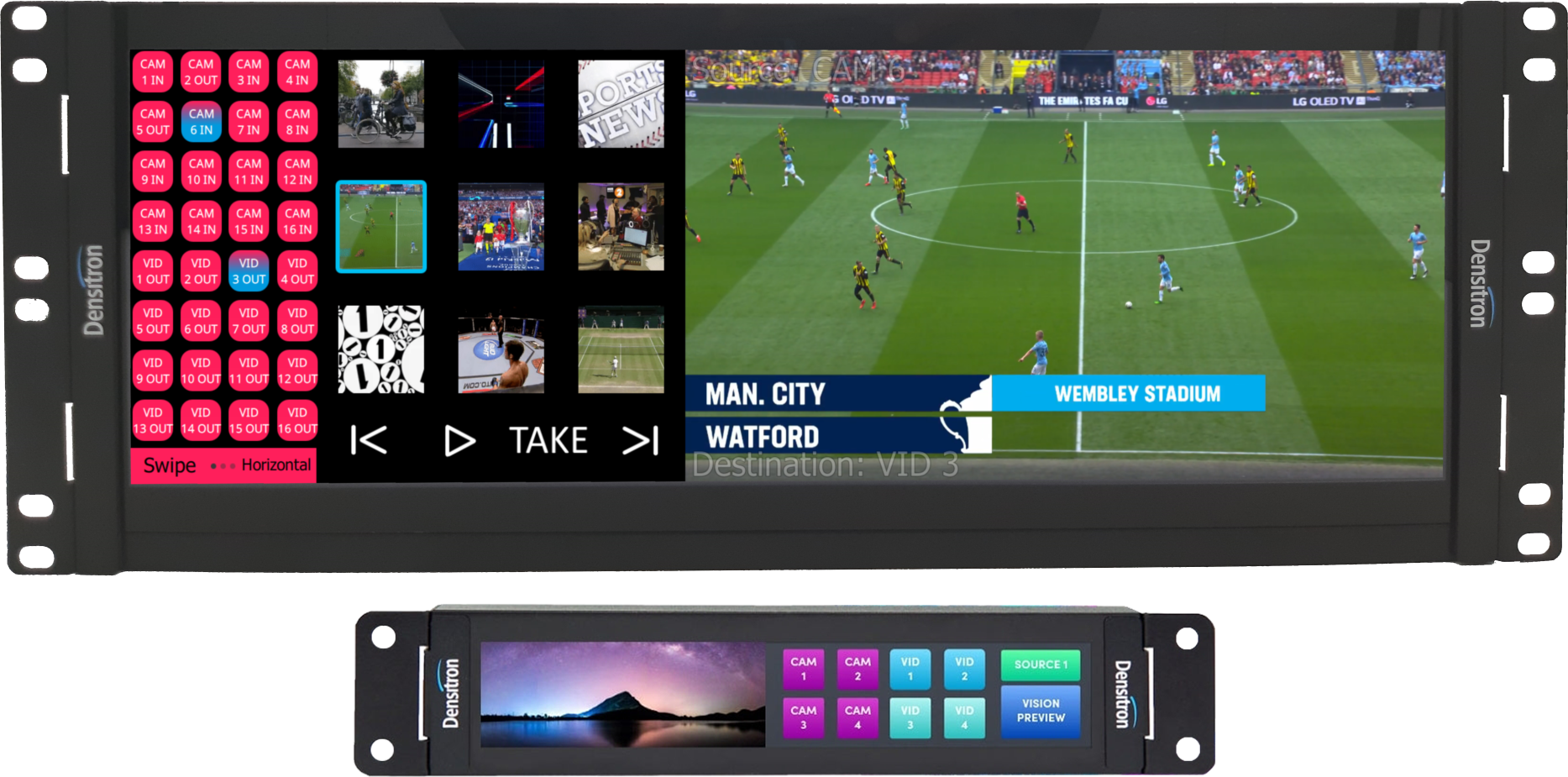 Densitron Tactila screens include buttons on their surface that allow control of the graphical interfaces displayed on the screen.
It is possible to act on the buttons by pressure (1 click), double pressure (double click) or rotation.
Each of these actions will allow direct interaction with the software displayed on the screen, whatever the software.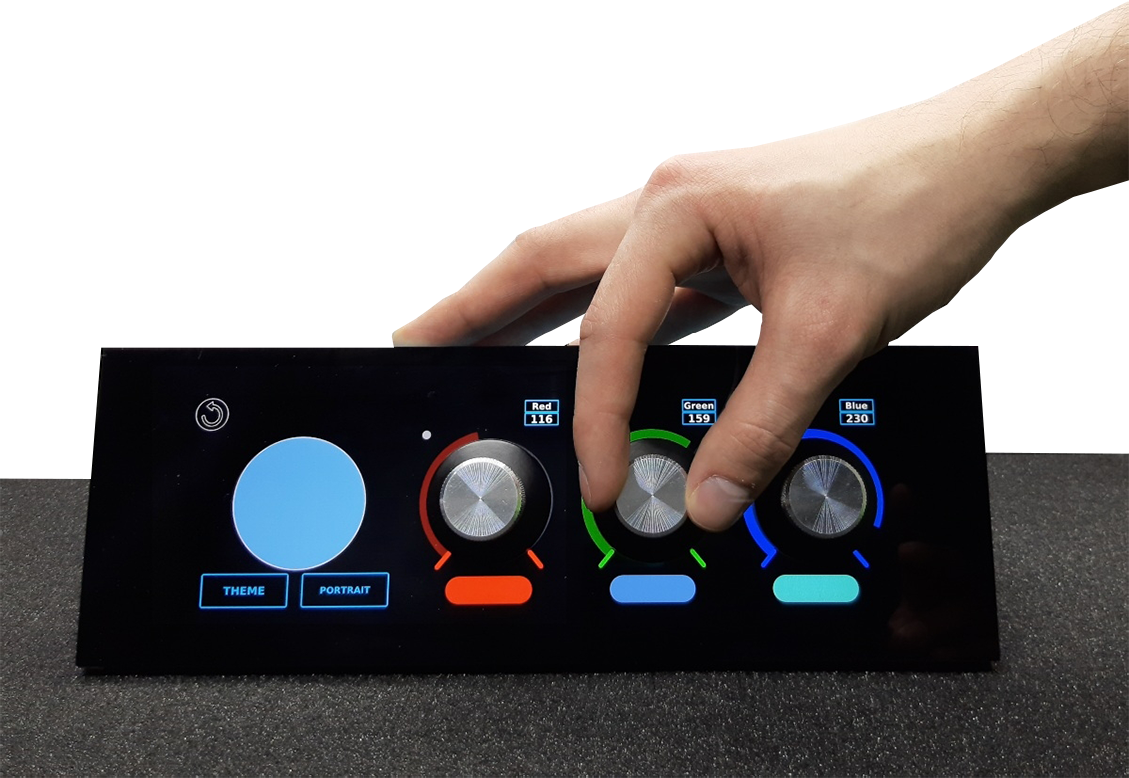 IDS is a hardware and software solution that allows you to interconnect several broadcast systems and display the desired information on screens or trigger events on lighting systems.