Low latency wireless video transmission
Accsoon M1 lets you mount your Android smartphone on your camera and turns it into a professional in-camera monitor.
With the innovative features of Accsoon SEE, your Android phone can be turned into a support monitor. Accsoon M1 is a cost-effective solution for video recording, live streaming, or on-set monitor use.
From HDMI to USB Type-C, Accsoon M1 delivers high quality video up to 1080p/60fps to your Android phone, which can be useful for live streaming and recording via Accsoon SEE app. Accsoon M1 allows live streaming to YouTube, Facebook, Instagram, Twitch, TikTok, Zoom and all platforms that support RTMP streaming.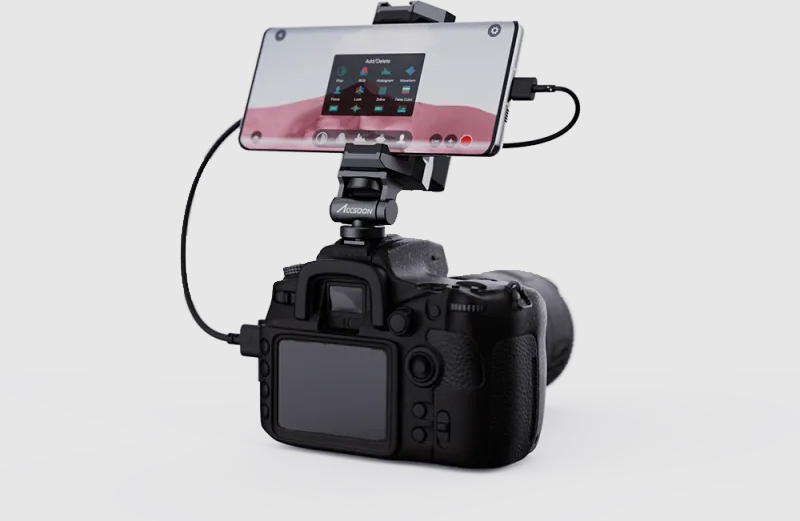 Small in size, big in functionality. With new, best-in-class sub-50ms latency, CineView SE can transmit source video over SDI and HDMI at up to 1080p 60fps in/out. It transmits signal on dual-band 2.4GHz + 5GHz frequencies simultaneously for increased signal stability and sends video to an impressive maximum range of 360 meters in line of sight.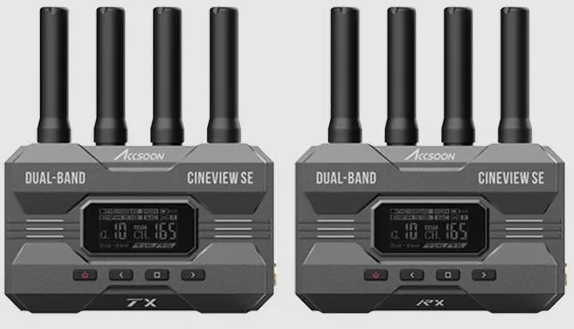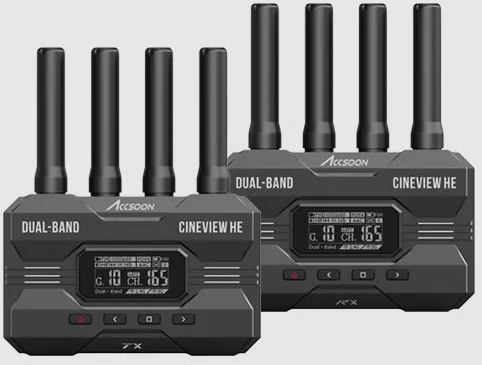 Accsoon CineView HE is an HDMI dual-band wireless camera transmitter and receiver kit featuring a new USB-C port on the receiver for direct live streaming (UVC). It transmits HD video and HQ audio to up to 4 devices (a receiver, a mobile phone, an iPad and even a MacBook with the brand new M1 chip) thanks to the unique patented dual-band transmission technology (2, 4GHz + 5GHz) from Accsoon. And its all-new USB-C port on the receiver will provide creators, live streamers, and podcasters with much more power to display their work or life through live streaming.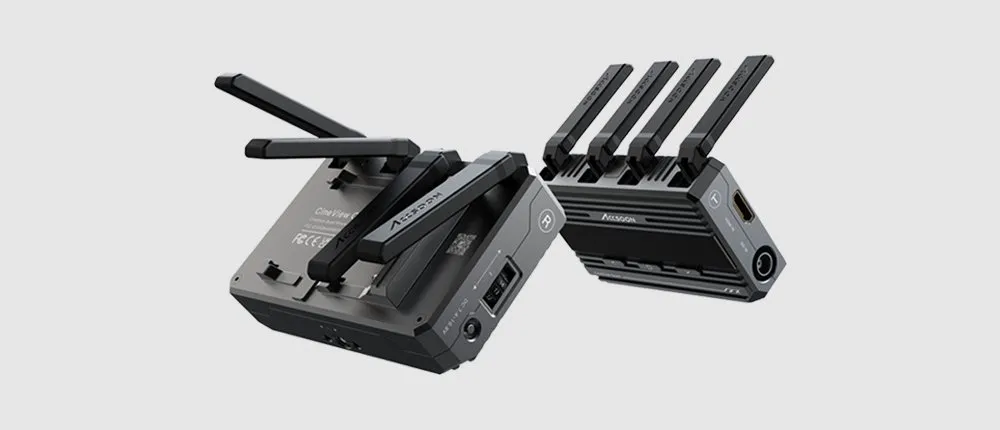 Accsoon CineView Quad is a dual-band (2.4GHz and 5GHz) SDI and HDMI wireless video transmitter and receiver system featuring a unique foldable antenna design. It transmits and receives HD video and HQ audio using Accsoon's patented dual-band transmission technology. Using dual-band transmission technology, CineView Quad can stream data over a range of 150m with near-zero latency.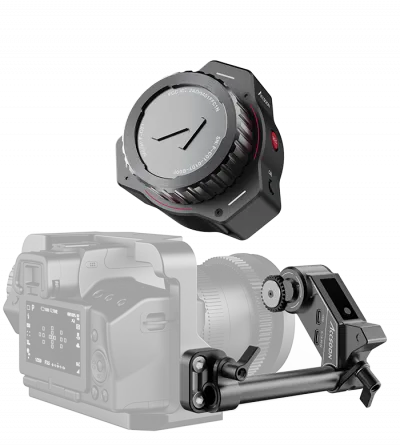 The Accsoon F-C01 is a small, responsive and reliable wireless focuser that features a 0.35 N m high-torque motor with near real-time response and an excellent range of 100 meters. The F-C01 is equipped with FHSS technology developed by Accsoon. This technology allows the motor and controller to switch channels at hundreds of times per second for an incredibly stable connection.